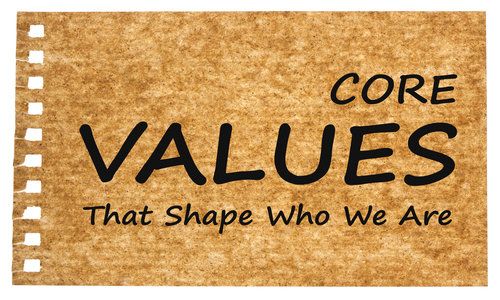 Who We Are
Klean-Rite Building Solutions is a veteran owned and operated commercial cleaning service, founded by David Trammell in the year 2013.
Our Core Values
Integrity - Klean-Rite will never compromise on their word. We act with transparency, and we are a trusted cleaning partner.
Accountability - We create a healthy and positive work environment by not blaming others for mistakes and supporting others in achieving goals. Klean-Rite follows through from top to bottom on promises;this breeds trust and enhances productivity.
Quality - The cornerstone of any successful cleaning organization is customer-centered quality. Klean-Rite has implemented and a quality plan to define cleaning service requirements by measuring the performance of our cleaning technicians' and obtaining relevant feedback from the customer and committing to continual improvement.
Pride - Our employees, cleaning technicians, take pride in the job they perform each day. We are proud of our people and they are pleased to work with Klean-Rite.
Dependability - Klean-Rite keeps our promises that we make to our customers. No one else, and we are accountable for our actions. We meet and try to beat our deadlines.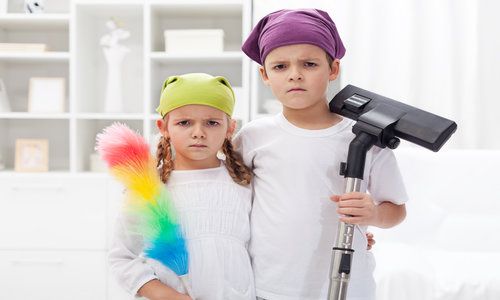 What We Do
Klean-Rite provides health-based janitorial services for industrial facilities. We offer daily, weekly, bi-weekly, monthly cleaning services.
What We Do
We use only non-toxic environmentally friendly products and cleaning methods, and for the same cost or less than your current cleaning service, we can help keep your employees, members, or customers stay healthy.
Our cleaning service, being privately owned, throws all those " franchise cleaning" costs right out the window, saving YOU the extra money you deserve and preserving the quality of artistry you'll love!
We have the expertise and background to handle any job our customers ask us to do. From routine cleaning maintenance to specialty carpet care and floor cleaning and refinishing, we got you covered. Plus, we can correct any problems to your facility done by less experienced vendors in the past.
Your Success
Klean-Rite wants to help contribute to the success of your business by providing health-based janitorial cleaning services for your facility.
To Your Success
Klean-Rite believes the critical factor in building good relationships with customers is constant communication. A representative from our company will inspect your facility on a routine basis to ensure our cleaning technicians are performing their duties exceptionally well. We train our cleaning technicians to offer feedback as to what additional work may be needed to make your facility look it's absolute best.
Our supervisors, in turn, will contact you regularly to follow up and ensure you are pleased with our cleaning services and will work with you to keep your facility the best it can be.
Every employee of Klean-Rite is made familiar to their surroundings and what to do in case of an emergency before site placement. We continuously provide training on new equipment and access to MSDS sheets for cleaning chemicals.
If our clients require our cleaning technicians to have extra training at their facility because of potentially hazardous conditions, we will be more than happy to comply with your company's rules and regulations regarding their safety.
Klean-Rite will provide you emergency contact phone numbers that can be reached twenty-four hours a day in case any unforeseen events occur in your facility.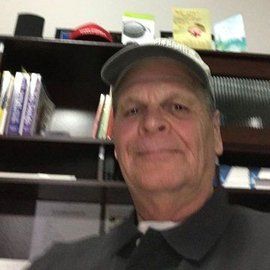 Company History
David Trammell founded Klean-Rite Building Solutions LLC in 2013.
Mr. Trammell had been in the commercial janitorial industry for over twenty- five years at the time of Klean-Rites inception. He started Klean-Rite because he felt the need to establish a cleaning company that placed the utmost importance on the health and safety of Klean-Rites clients and their employees.
For that reason, he is an active participant in industry associations such as ISSA (International Sanitary Supply Association) and BSCAI (Building Service Contractors Association International). He also is professionally certified with IICRC (Institute of Inspection Cleaning and Restoration).
Starting with only one customer in Independence, MO, Klean-Rite has grown during the past seven years to cover Johnson County Kansas and Jackson County, Missouri.
Mr. Trammell has always believed that a company should provide excellent customer service and to train its employees in that area also. This philosophy has been the backbone of the company's growth, plus providing a service that is backed by a 100% satisfaction guarantee.
You'll get more compliments!
Nobody wakes up thinking, "I love a clean office."
But they do love feeling jazzed about where they work.
And you're the one who makes that happen.
(No pressure)
Team engagements, venue arrangements, photocopier fixes, and travel logistics - you somehow manage it all.
They should call you the Office Magic Maker.
The problem is, people only seem to notice when things aren't running smoothly or smelling fresh.
(Enter Klean-Rite)
We're magic makers too: our people & process make your "cleaning problems" disappear.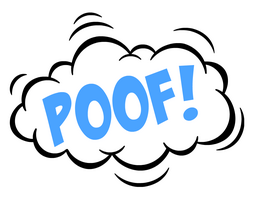 We've even got a easy to use app to help you manage your office cleaning & supply ordering auto-magically.
Contact Klean-Rite today for a FREE no-obligation estimate!