Auto Dealerships
We apply a combination of professional systems, exacting standards, and guaranteed customer satisfaction. No other janitorial company can clean a dealership like Klean-Rite.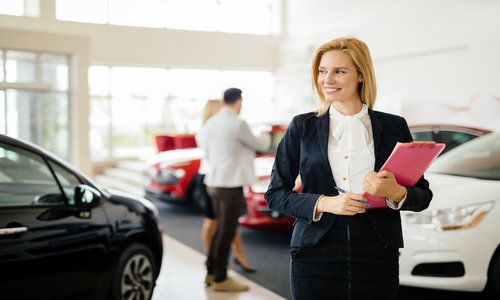 Car dealerships are multi-functional facilities, usually with various spaces; this includes office spaces, restrooms, service bays, storage areas, and the showroom floor; we train our technicians to deliver spotless results in all of these spaces.
We deliver high-performance commercial cleaning services by using the right products and suitable systems for different surfaces and different cleaning challenges.
Best of all, Klean-Rite will create a customized cleaning plan that accounts for every square inch of your dealership.
You will receive a range of cleaning advantages with our dealership's janitorial services. With our microfiber cleaning materials, our cleaning technicians capture dirt, dust, and germs more efficiently. With our high-suction, HEPA technology vacuums, we will leave your air cleaner.
We can include window cleaning for interior windows and showroom windows at ground level. Klean-Rite offers specialty cleaning services for carpets and floors, which including vinyl, marble, concrete, and other hard surfaces.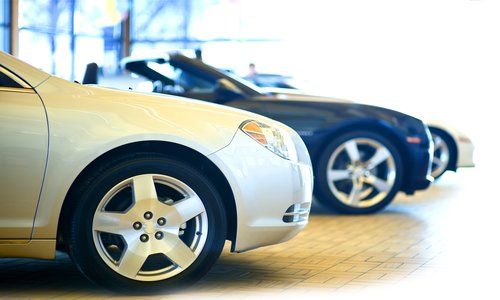 We Clean Smarter
Your dealership's restrooms can leave a big impression on customers, and with Klean-Rite, your washrooms will receive a ceiling-to-floor clean, including professional disinfecting and odor neutralization.
Your Klean-Rite cleaning technician goes through an intensive five-week training program after hire. We are insured, offering real peace of mind for our clients.
We use eco-friendly cleaning strategies and products with our standard dealership commercial janitorial cleaning services, thus helping you to reduce your dealership's environmental footprint.
Klean-Rites' cleaning technicians wear professional uniforms and ID tags, making it easy to identify them, helping you keep your dealership safe and secure.
We design your cleaning services for your dealership to keep it compliant with OSHA regulations, which helps ensure that you meet or exceed all workplace safety standards.
A Healthy Auto Dealership Means Better Environmental Conditions For Your Employees and Visitors!
The green movement is here!
Is your contract cleaning company doing its part in keeping your auto dealership environmentally healthy?
A healthy auto dealership means better conditions for your salespeople, employees, and visitors, therefore higher employee productivity and less absenteeism
Klean-Rite uses environmentally safe cleaning products and equipment when cleaning your auto dealership
Your dealership will have better indoor air quality with no harmful residue left from cleaning products
Partner with the experts in green cleaning technology
Learn more about how you can become a leader in your community by

"Going Green"
Call or apply on-line today for a free building survey