Banks and Financial Institutions

Commercial Janitorial Cleaning Services
Clean Starts Here
Banks and Financial Institutions
Our cleaning technicians can quickly bring exceptional cleanliness to your bank or loan center. With Klean-Rite's commercial cleaning services, we will keep your bank or financial institution spotless with each visit.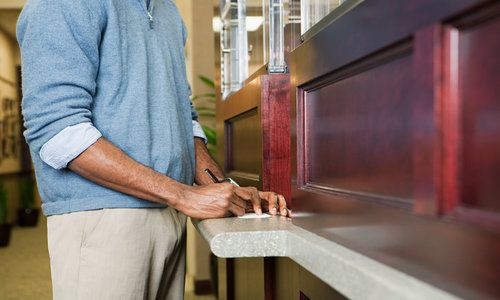 We realize your bank or financial institution has a range of unique cleaning needs, demanding a higher grade of service from your cleaning company.
We specially train our technicians in the cleaning and security needs of your bank or financial institution.
You will get the total value from our technicians with our bank or financial institution cleaning program.
Klean-Rite and its technicians respect the safety and security of your workplace; this is why we put your security first with bank janitorial services. Our technicians wear full uniforms and ID tags, making it easy to identify who is in your workplace. Our on-site supervisor will keep in touch with your management staff, so you are always aware of our technicians' whereabouts.
Our technicians will safely disinfect and neutralize odors by using a safe and eco-friendly disinfectant to wipe out all bacteria on contact and used on almost any surface area, including keyboards, ATMs, door handles, and other high touch areas.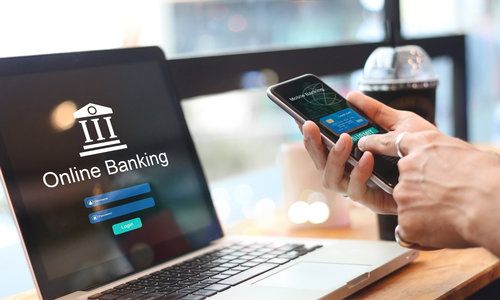 We Rely On Our Top Equipment and Materials for Commercial Cleaning Services.
Our technicians only use top materials and equipment to professionally clean your bank or financial institution, for example, microfiber color-coded cloths and HEPA filter vacuums.
Our microfiber cloths and mops trap dust, dirt, and bacteria more effectively than the traditional cleaning materials.
Our HEPA filter vacuums will catch the most harmful airborne particles by cleaning the air while vacuuming.
We include day-to-day cleaning for your flooring no matter what type of flooring you may have in your bank facility; Klean-Rite will deliver spotless floors to your bank or financial institution. We also offer deep cleaning services for carpeting, marble, tile, and other types of floors.
Klean-Rite will design an OSHA-compliant cleaning specification explicitly designed for your bank or financial institution to keep your facility compliant with OSHA standards and regulations.
We practice what we preach, unlike the false promises from franchised cleaning companies that state they practice green cleaning techniques. Klean-Rite trains its technicians to practice of green cleaning strategies; this will reduce harsh chemical use in your bank or financial institutions.
Our new hire technicians are required to pass a four-week training program. During this four-week training, two weeks are classroom training and two weeks supervised in-field training learning, specifically bank or financial institutions cleaning standards. Klean-Rite carries sufficient liability insurance for your protection.
Does your current cleaning company guarantee the quality of their service?
When you partner with Klean-Rite, you will have access to a staff dedicated to serving you, exceeding your expectations, and we provide our cleaning technicians with ongoing education.
Klean-Rite performs monthly inspections, and the cleaning technician(s) assigned to take care of your bank earns a quarterly bonus if they receive a score of three or higher with each review.
We believe our staff is the backbone of our company, and we offer them incentives to get the best cleaning services - and so do you!
Call us today to schedule your walk-through so we can show you what Klean-Rite can for your bank or financial institution.
Call or apply on-line today for a free building survey