We Improve Your Daycare Air Quality
With our child-friendly commercial cleaning methods, Klean-Rite can be your trusted cleaning provider for your pre-schools and daycare centers.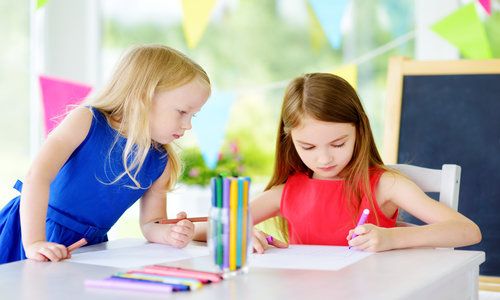 Klean-Rite knows that having a more innovative cleaning strategy will provide exceptional cleaning results. We train our cleaning technicians in the best methods for cleaning your daycare-specific spaces and providing a kid-friendly system for keeping your daycare spotlessly clean and safe.
We won't bring a "cookie-cutter" approach to your daycare commercial cleaning services.
We provide disinfection while cleaning your daycare, which is kid-friendly. Our cleaning technicians will disinfect your daycare to help eliminate germs, odors, and bacteria in your daycare.
Our disinfectant is eco-friendly and non-toxic, which will kill dangerous bacteria on contact. We use our disinfectant while cleaning on practically any surface, toys, bathroom fixtures, play equipment, and more.
Klean-Rite will improve your daycare air quality while cleaning. Our cleaning technicians will rely on their HEPA filter vacuums to clean the air while vacuuming. Our vacuums trap dust particles, which helps keep dust and other irritating particles out of the air, helping to keep your employees and daycare visitors healthy.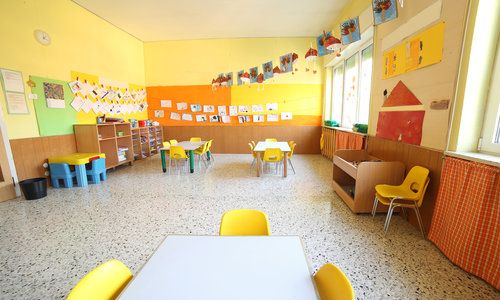 We Clean Your Daycare Smarter
By using color-coded microfiber materials for cleaning, we clean your daycare smarter by eliminating cross-contamination.
Microfiber materials, designed to trap higher rates of dirt, dust, and germs while cleaning, are color-coded based on the assigned rooms.
We never use the same cleaning cloths that we use to clean your restrooms in other areas of your daycare.
Our cleaning technicians will give your daycare restrooms extra attention. Disinfecting high-touch and high-bacteria-risk areas on each visit reduce the risk of germ transfer.
Klean-Rite will create a custom schedule around your hours of operation.
Your daycare will receive a customized cleaning checklist that our technicians will use on each visit to avoid missing any critical areas. We leave a signed copy of this checklist at your daycare for your review.
We train our technicians in being OSHA compliant while cleaning your daycare; this will help ensure your daycare facility is compliant with OSHA regulations.
Klean-Rite is fully insured, offering peace of mind to our clients. We certify our technicians after four weeks of training with our "cleaning-to-perfection" intensive training program.
What types of insurance
does your cleaning contractor have in place to protect you?
A trustworthy cleaning company is essential to the safety and security of both your daycare and your private information.
At Klean-Rite, we are bonded and insured for your protection and carry Workman's Compensation insurance for our employees.
Each of our clients receives a copy of our insurance certificates, which are updated annually.
We feel that going the extra mile for our clients is an honor and not a job.
What are your expectations for your cleaning service?
Contact Klean-Rite today for a FREE no-obligation estimate!