Industrial Facilities

Commercial Janitorial Cleaning Services
Clean Starts Here
Industrial & Manufacturing
We train our cleaning technicians in industrial cleaning best practices and the right strategies to use for the different types of industrial spaces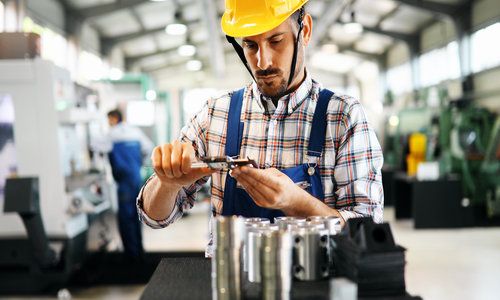 Manufacturing and industrial facilities face cleaning challenges not found in other workplaces. Industrial grade commercial cleaning is essential for keeping your employees safe and your industrial facility productive when working in a heavy-duty environment.
Not every janitorial cleaning company is prepared to tackle the challenges of industrial and manufacturing facilities.
Our cleaning technicians disinfectants to eliminate germs that keep your workers healthy and productive, and by using our color-coded microfiber materials, which helps stop cross-contamination and fights bacteria.
We are equipped to clean your industrial facility professionally,, and it doesn't matter the square footage or your workplace layout. Our commercial janitorial services lead to exceptional results, delivering efficiency and effectiveness.
We train our technicians in OSHA standards, which means they are fully OSHA compliant when cleaning your facility. Our industrial cleaning technicians will help your facility comply with MSDS regulations, exposure control plans, chemical handling standards.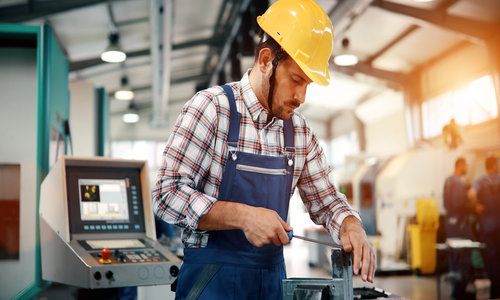 We Clean All Types of Flooring
Klean-Rites cleaning technicians will perform a day-to-day cleaning for a wide range of flooring types, including concrete, sealed floors, and tile.
We offer deep cleaning services, including intensive cleaning and buffering.
We limit your facility eco-footprint by using cleaning strategies that will reduce the need for harsh cleaning products, keeping your workplace and employees safe.
We improve the air quality of your facility by having our cleaners use HEPA-equipped vacuums. These HEPA-grade vacuums allow our cleaning technicians to improve the air quality in the industrial facilities we serve, trapping pollutants and particulates.
Restrooms and breakrooms are the two hot spots for germs and bacteria in workplaces. Our cleaning technicians will sanitize your restrooms and breakrooms to ensure your employees' safety and health.
You will always recognize our technicians by the full uniforms and ID tags they always wear while cleaning your facility . We want to help you keep your industrial or manufacturing facility secure; this is why you can quickly identify our cleaners when they are in your workplace.
Has your current cleaning company
suggested ways to save you money lately?
Every business is all for cutting expenses, but we go one step further.
We believe that maintaining the highest standard of care for your building is not only essential, but it is our duty.
And so is passing on tips for saving money for our clients.
Klean-Rite will suggest cleaning procedures, products, and schedules that will save you money in the form of a longer life for the surfaces in your building.
Contact Klean-Rite today for a FREE no-obligation estimate!