Medical Clinic's
Klean-Rite provides the highest standard of Medical Clinic Cleaning.
We realize that you take every care and precaution for your patients, health, and safety while visiting your clinic, so don't gamble with a cleaning company that won't hold itself to the exact requirements.
Patient-Centered Cleaning and Safety Program
Our priority has always been the health and safety of our clients.
We will provide your clinic with the highest level of cleanliness to protect everyone involved at your clinic.
We developed our patient-centered cleaning and safety program to address healthcare clinics' unique needs, enabling you to achieve higher retention rates. To help with risk reduction, we use best cleaning practices, infection control, and environmental improvement as outlined in the CDC guidelines.
Klean-Rite focuses on helping medical clinics accomplish the following goals:
Increased clinic performance metrics
Maximizing reimbursement strategies
Higher employee retention
Making patient comfort a priority
Improving the overall appearance of the clinical facility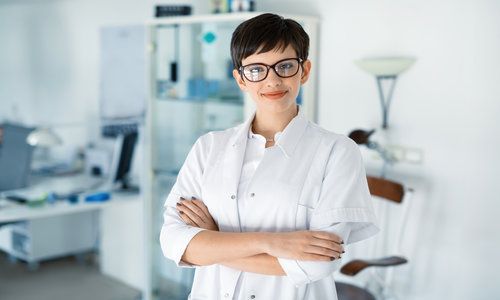 Standards for Clinic Facility Cleaning
Our medical clinic cleaning procedures were developed by adhering to best practices and polices as outlined by the following agencies and associations:
CDC (Centers for Disease Control and Prevention)
OSHA (Occupational Safety and Health Administration)
HIPAA (Health Insurance Portability and Accountability Act)
EPA (Environmental Protection Agency)
AORN (Association of PeriOperative Registered Nurses)
Klean-Rite will work with you to develop a customized cleaning plan that will address your medical clinic's needs with a schedule that works best for you.
We hold our cleaning technicians to the highest cleaning standards. Klean-rite certifies each of our cleaning technicians through our unique Hospital/Medical Clinical Training Program.
Training and examinations in the following categories:
Medical grade cleaning in typical and specialized facilities
Sanitation and disinfectants
Bloodborne pathogen requirements
Applicable OSHA/jCAHO Codes
We can help keep your medical clinic safe and healthy by providing commercial janitorial services designed with these goals in mind.
Klean-Rite will bring our extensive janitorial service knowledge to your medical clinic by utilizing methods and products that will help prevent cross-contamination.
We are commercial cleaners with a dirty little secret
We admit it: OK, we're clean freaks, well maybe that's more of a humble brag than a dirty secret.
While we're on a roll, we'll add that we're personal and caring.
If you're our client, we respond almost too fast when you reach out with any question, issue, or request.
So let's get started. We'll get your medical clinic so perfectly spotless, day after day, it's almost embarrassing.
(Whoops, here we go again)
Contact Klean-Rite today for a FREE no-obligation estimate!