Medical Offices
Klean-Rite will help you to make a great first impression because we specialize in medical office commercial cleaning services.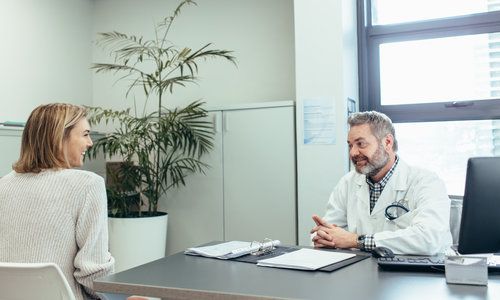 Our cleaning technicians undergo a rigorous four-week training period, two-week in-house classroom training, plus a two-week supervised in-field training.
Complaints are taken seriously and resolved within 24 hours.
We inspect each cleaning account twice monthly to ensure that the technician keeps your medical office up to our quality standards.
After the completed training period, a required passing of a final examination before receiving their first assignment.
The supervisor will fill out a report on file at our office, and a copy is given to you (the client).
Our commercial cleaning services for your medical office are covered with our guarantee of excellence, which means we stand behind our work and deliver the kind of janitorial service we promised you.
Why would you want to gamble with janitorial service companies that won't hold themselves to your standards? We know you work hard to keep your medical office safe and as healthy as possible' so choose one that will help you in your efforts when you shop for a cleaning company.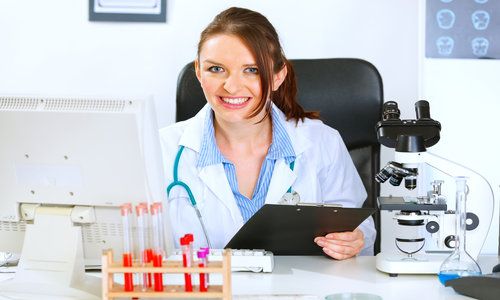 Janitorial Services that will meet or exceed your expectations
Klean-Rites commitment to your health starts with our use of environmentally safe equipment and cleaning products.
Our cleaning products do not contain any toxic acids, and they don't leave any objectionable aromas in the air.
With our HEPA filter vacuums, we clean the air as we clean your medical office.
Our use of microfiber materials, cleaning cloths and mops, increases the level of cleanliness while preventing cross-contamination.
We believe that maintaining the highest standard of care for your medical office is not only essential, but it is our duty, and so is passing on tips for saving money for our clients.
With Klean-Rite, you will have access to a staff dedicated to service, ongoing education, and exceeding expectations. Did you know that many people will judge a company based on the cleanliness of their restroom or common areas?
We realize this and can help you make a great first impression by providing consistent, reliable, and affordable, high-quality commercial cleaning services for your Medical Office.
Klean-Rite can put your medical office cleaning on autopilot
We realize that as an office manager, you are too busy managing everything else than having to deal with complaints when the toilet paper runs out or leaky faucet taps.
But when your cleaning crew misses a step.....
You're the one who hears, "the cleaner missed my trash last night."
You just want a clean medical office without having to micro-manage.
We get it, and that is why we created a better cleaning plan, which will save you money, time, and a whole lot of hand-holding.
Contact Klean-Rite today for a FREE no-obligation estimate!