Pharmacies
Klean-Rite strives for hygiene, health and safety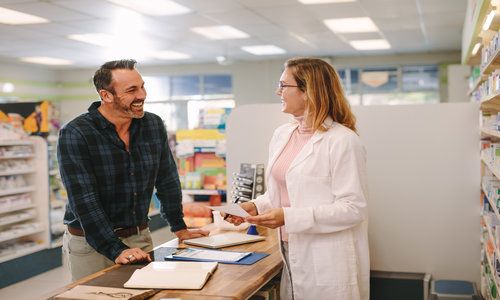 You are keeping the variety of your store, the part that sells cards, candy, and stationary clean and well lit. And since you have an on-site pharmacy, your store needs even more care because the chance of spreading infection grows.
Your floors, sinks, cash registers, and restrooms need daily cleaning or when visibly soiled. Pay special attention to touchpoints: countertops, seating, doorknobs, faucet handles, or anywhere a contagious person might contact.
We can help keep your pharmacy safe and healthy by providing commercial cleaning services and utilizing cleaning methods and products that will help prevent cross-contamination.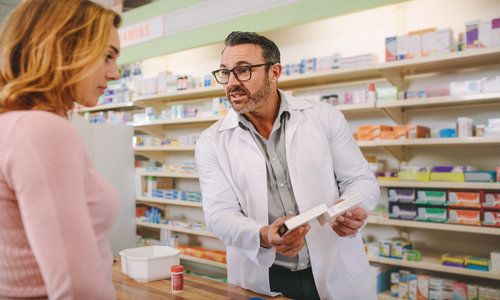 Dirtiest Areas In Your Pharmacy
Your pharmacy, like any other office or facility, can be a place where germs can thrive.
Pharmacies use the same equipment as offices, retail stores, doctor offices, etc. Because of your customers' and employees' health and safety, you need to be more vigilant and focused on cleaning specific areas of your pharmacy daily.
Kimberly-Clark performed the following studies, San Diego University and the University of Arizona, on specific office equipment and furniture using API (Analytical Profile Index) readings.
API stands for Analytical Profile Index and is a commercial system to identify different bacteria.
Studies have shown by these different organizations that API readings revealed that the equipment you touch during your daily tasks could have an API reading more than 300 and 69% of more than 100.
Daily cleaning of the equipment listed below could eliminate not all but 50% of the bacteria mentioned. But it would help if you also remembered each time you use your office equipment to become contaminated again.
Mouse and Keyboards
Office Chairs
Desks and Desk Tops
Sink Faucet Handles
Water Fountain/Cooler Buttons
Microwave Door Handles
Desk Phones
Copy Machines
Tables and Countertops
Co-Workers
All surfaces need cleaning at the end of each workday.
Pharmacy Janitorial Cleaning Does Not Cost, But It Sure Pays
Would a single point of contact make your life easier when you have additional cleaning needs?
Along with your regular cleaner, you will have a dedicated account manager who is there to make things run smoothly.
We pride ourselves on fast issue resolution. Your account manager is the only point of contact you will need to get things done fast.
Contact Klean-Rite today for a FREE no-obligation estimate!