Your Business Deserves The Best!
Eco-Friendly Cleaning
We only use biodegradable and EPA compliant cleaning products, our commercial cleaning service is 100% eco-friendly and environmentally compliant.
Training
We provide four weeks of training for all cleaning staff with our "Janitorial Cleaning to Perfection" programs. Two-weeks of classroom training, two-weeks supervised in-field training.
Quality
Klean-Rites' dedication to service, ongoing education, and exceeding expectations are just one of many benefits of working with us. Our supervisors perform building inspections monthly.
Frequently Asked Questions
No, but we do provide maintenance agreements. The maintenance agreement details the janitorial services offered and the cost of the service. Unlike a contract, a maintenance agreement can be terminated at any time with a thirty-day notice by either party.
We prefer to visit your place of business to gather the necessary information so we can provide you with a detailed proposal tailored to your cleaning needs and budget.
We provide the cleaning chemicals, equipment as well as any personal protective equipment that is needed by our cleaning technicians. We can also supply paper towels, toilet paper, and other paper products; we give you this option.
We require that our cleaning technicians sign a form indicating they are responsible for the keys to your building. If a cleaning technician quits or terminated, they must immediately return the keys to our office before being issued a final paycheck.
Accidents do happen, but if something is broke accidentally, our cleaning technicians will leave a note and then notify the supervisor before leaving your office or building. The supervisor will tell the office staff the next morning (Monday morning if the breakage happens on Friday). A person from our office staff will be in contact with you that morning to discuss replacing the broken item.
Klean-Rite supervises their cleaning technicians in each cleaning; this ensures that we meet your cleaning requirements as outlined in your maintenance agreement.
We carry General Liability Insurance and Workman Compensation coverage to protect you against damaged property or injury to a person while our cleaning technicians are on your property performing janitorial services.
This medium will vary depending on the size of your facility. Our crews usually consist of 2 to 4 employees.
Your time is valuable; we understand that. Klean-Rite will give you a choice of either having your quote emailed to you or, if you prefer, we could set up a time that is convenient with you to go over the quote.
We understand you may have more questions about our cleaning services, give us a call our office at 816-282-0263 and we will be glad to answer any questions you may have.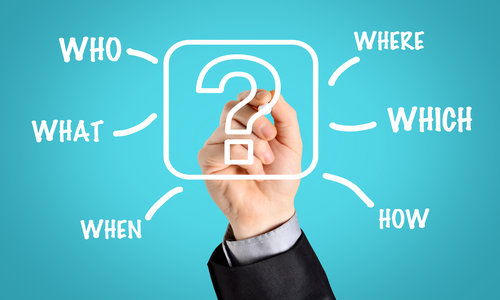 Why Choose Us For Your Janitorial Cleaning Services?
Local Business
We understand the local businesses, social life, and economy in the Independence and Kansas City, Missouri and surrounding areas.
Environmental Cleaning
Our cleaning technicians operating in your facility are trained and certified in government regulations and OSHA guidelines.
The Klean-Rite Difference
Klean-Rite will inspect your facility on a routine basis to ensure our cleaning technicians are performing their duties exceptionally well.
Call Back Guarantee
Klean-Rite answers the phone on the first ring, but if we do happen to miss your call, we'll call you back within fifteen minutes.
Color-Coding System
By using a color-coding system, the problem of spreading germs from one area to another can be eliminated or minimized.
Facility Safety
Background checks, uniforms, and identification badges and tracking control of facility keys and cards, we can offer a safe, secure, and successful operation.